My daughter has one of my favorite rooms in our house, not that she sleeps in it - she's bunking with her brother for a while but I digress.
We completed this room for under $500, hence "The Decorating Cents Room."
Here is the "before" as in before we moved in... How the old owners had it.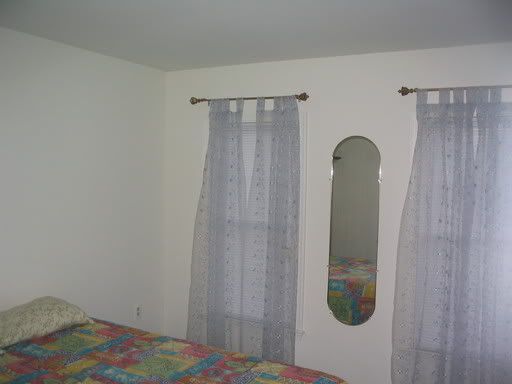 And here is what we did for the first few months we lived here, just to warm it up with what she had from our town house we transitioned her to the big girl room she has now.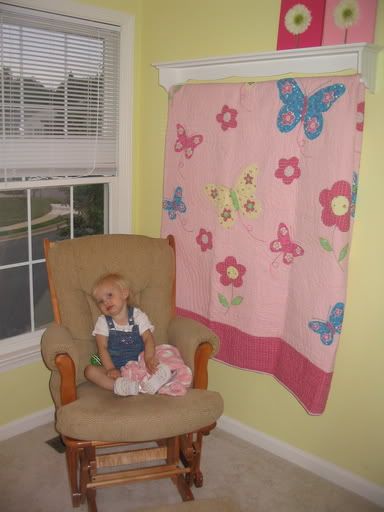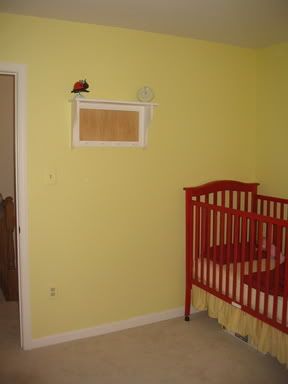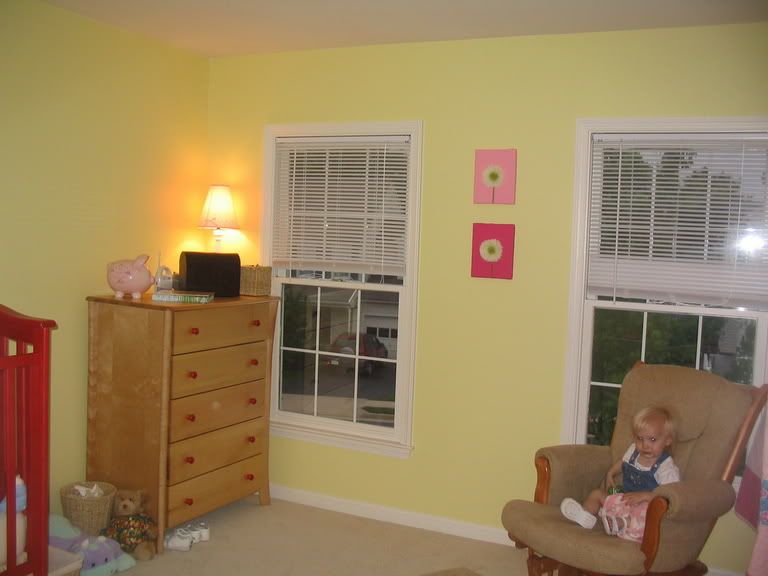 So here is the after: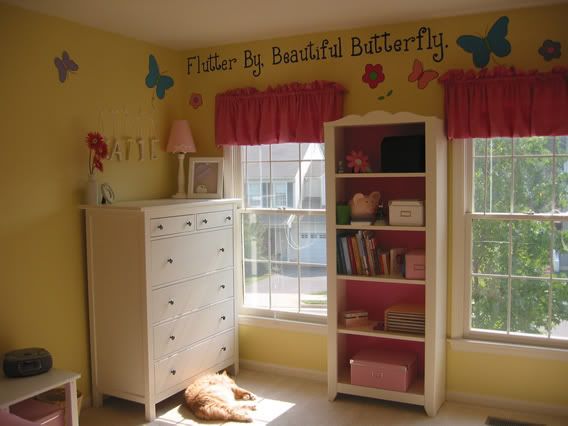 Seen above:
Dresser from Ikea, originally a honey pine piece that was slightly damaged, got it for $199. We sanded, primed and painted it white. (it came in white, but in a laquer finish that I HATED)
Valances $8 - made myself from some Rasberry Chambray fabric I got at JoAnn's.
Bookcase - $70 from Ikea, we covered the back panel with pink wrapping paper to give it more pop. (The unit came in white.)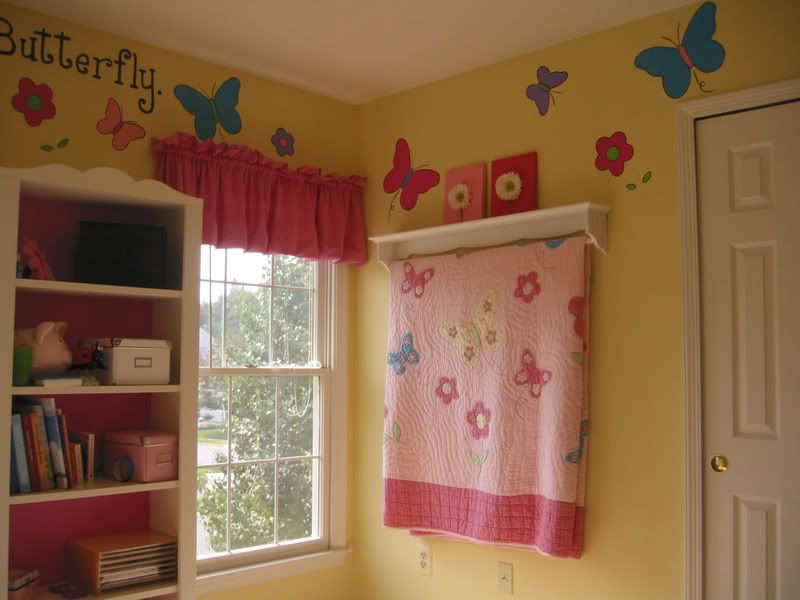 Seen above, nothing new. The quilt rack was from our living room and the quilt we had from the town house... cost - $0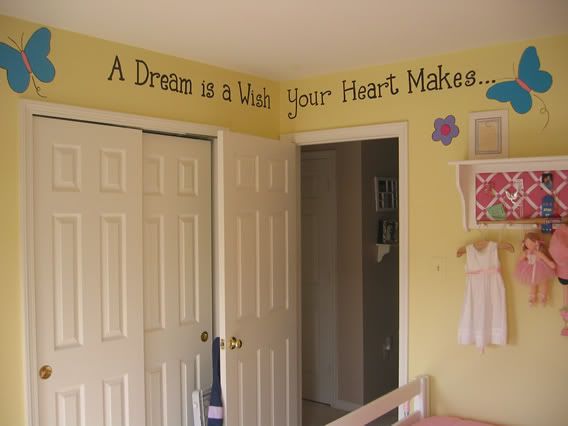 Seen above:
I covered the memory board from her shelf that we'd had from the townhouse with the same window treatment fabric and some scrap ribbon - cost : $2 or less.
The items on the memory board... we'll they are memories, including her baptism dress. I love that dress...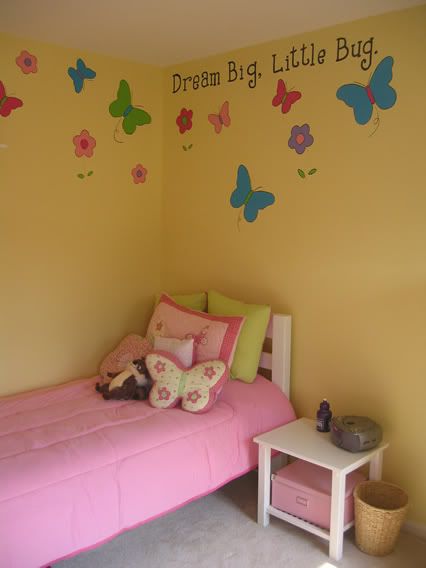 Seen above:
Bed: Frame from Craigs list, $50. Originally it was a rough pine like the stuff you see from "this end up" we sanded, primed and painted it white. Mattress was bought new for $75 on clearance.
Side table: Ikea, unfinished table $19... sanded, primed and you guessed it... painted white.
Bedding: Sheets and comforter set bought at homegoods for $40 total, on clearance. Pillows made from pillow forms and scrap fabric. Cost $0.
Also seen throughout the room, the quotes, lady bugs and flowers. I painted those by hand. I pulled the colors and shapes from her quilt.
Plus other random accessories including storage boxes that were under $50.
Total cost: $438, many weekends planning, painting and assembling... and a whole lot of love. Priceless.
Thanks for stopping by!!!