As much as I try to keep it from happening, my little Bug girl is growing up. Like any mom, I find these transitions filled with a mix of emotions. I'm so excited to see the little girl she is becoming, I love watching her become goofier with each passing day, more comfortable in her own skin, more confident in herself. But then I see glimmers of the baby girl we brought home from hospital what seems like yesterday and I get misty missing the sweet baby girl who has amazed us each and every day of her life.
With Bug's 7th birthday passing she has decided that the bug room is a bit too "little girl" and she want something a little different. She's too little for a "tween" room, so I'm just going to try and update what she's got in there now.
Here is what the room looks like now -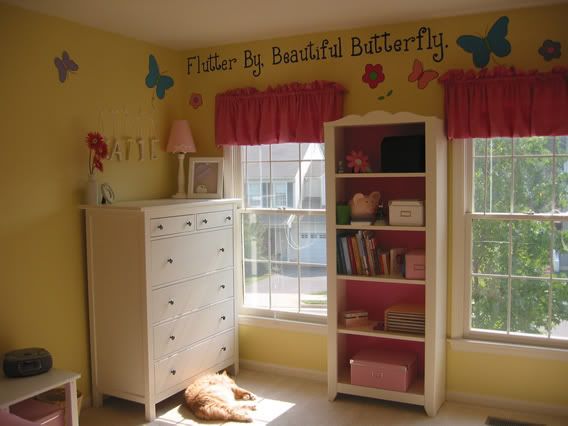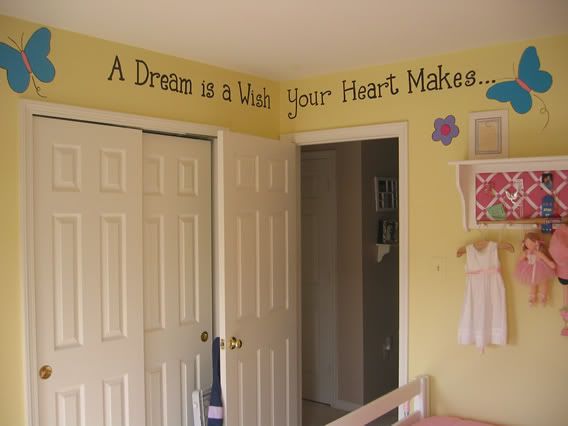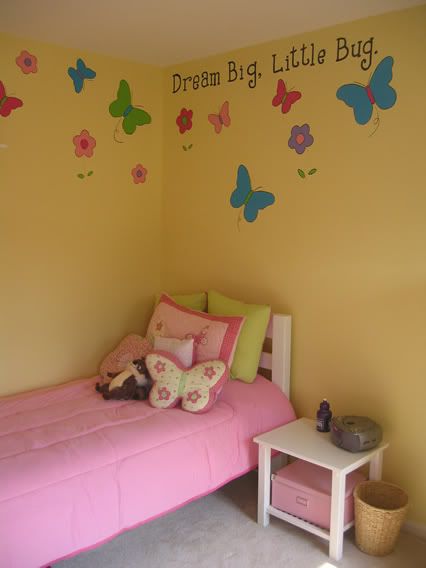 I want to keep the mural on the walls - I spent too many hours on top of furniture and ladders while 5 months pregnant with her brother to change that yet.
But what I can do, is REALLY punch up the color from the mural and use it in the room. New, bright bedding, fun pillows, getting rid of almost ALL the baby toys and such. I'd love to play with a lot of textures and patterns.
Here are a few of the things I'm looking at:
(Source: Bed Bath & Beyond)
(Source: Bed Bath & Beyond)
And I'd love to do a netty-canopy thing... Normally, I'd be a little nervous about doing something like that I think, but being that she doesn't sleep in her room, but in her brother's room, I think I might go for it.
Like this, but I don't want to do with a hoop, I've got something else in mind:
(Source: Bed Bath & Beyond)
Of course - for me, creating a room, even updating a room can never be as simple as buying a bed in a bag, or 10 things from the same collection. There will be many trips to TJ Maxx, Home Goods, JoAnns and a million website to find just the right things.