I mentioned
yesterday
my old craft business and it reminded me of one of my all time favorite DIY projects.
The logo for my craft business: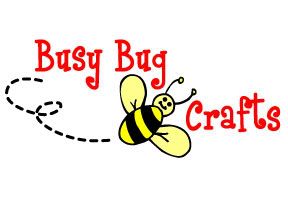 I loved this logo... It came to me very easy, my daughter's nickname was "Bug" long before she was born and the business was started to keep "Bug" - well, "Busy." It was funny, in the beginning it was a way for me to get crafts for her and share them with others... but then, she started helping me sort the crafts, put them in envelopes and put the labels on. So this little business, was our project.
I loved putting the kits together while I did it, for just about a year, then I had my son... Busy Bug went on maternity leave and never came back. One of those things I'm thrilled I did, but equally happy I don't do anymore.
But I still miss the logo.